In 2005 Mrs J and I were lucky enough to go on an expedition to the Himalayas as part of a group, and during this expedition our group had an encounter with the Himalayan Milk Baba in Kathmandu. The Himalayan Milk Baba is a Hindu from Nepal, who is primarily known for some of the penances that he has undertaken during his religious life. He was born in 1933 in a small village near Kathmandu, and at the age of 18 he left Nepal to join a Hindu religious order in central India. Since becoming a Hindu, the Milk Baba is reported to have undertaken a number of penances to show his devotion to his faith. These have included: a twelve year pilgrimage penance to sites across India, Nepal and Tibet; a twelve year solitary meditation and observation of religious rituals at an isolated Shiva temple in India; a three year penance of covering his body with ashes; an on-going penance of growing dreadlocks; and finally a penance of subsisting solely on two litres of milk a day for twenty five years. It is this final penance for which he is best known, and has led to the name of the Milk Baba.
Milk is considered by Hindus to be a pure food (as no life is sacrificed to obtain it) and the Baba's twenty five year diet of milk is rumored to have granted him the power of prophecy (I wonder if he saw us coming)!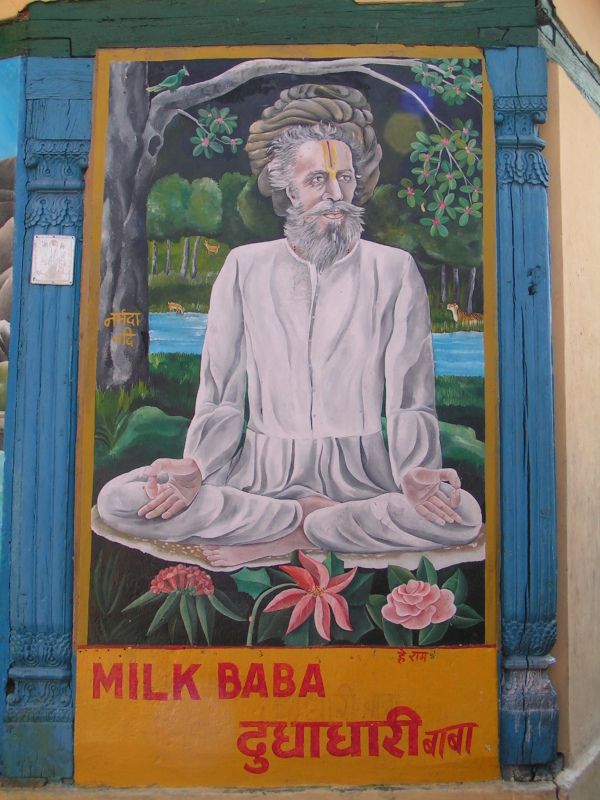 Milk Baba poster.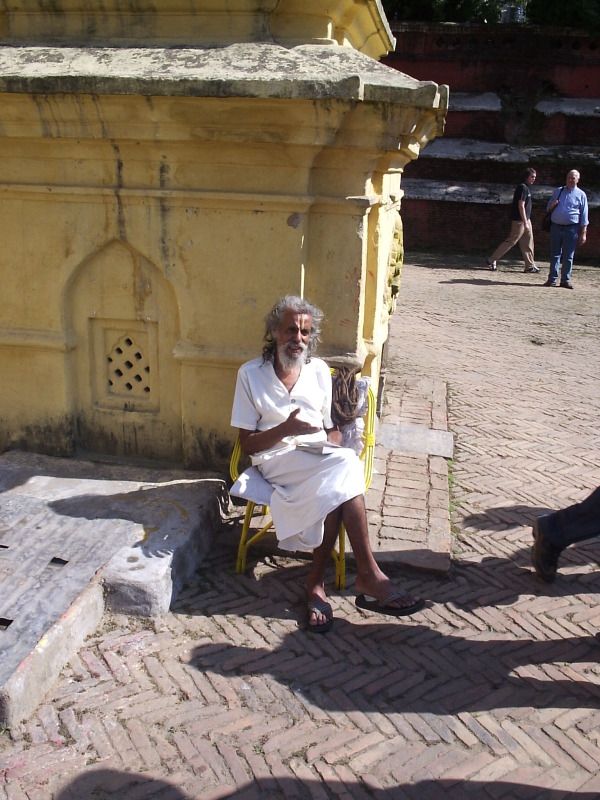 The Milk Baba.
A note on credit for the photos - I am certain that I did not take these pictures during our trip to Kathmandu, and following the trip all 25 members of the party shared all the photos that were taken. As such, I cannot be sure who to credit for the above two snaps, but thank you whoever you are!
Pictures, Kathmandu (November 2005).