Recently Mrs J and I visited the relatively new housing development at Kings Hill, which is about 5 miles west of
Maidstone
in
Kent
. While looking around the development the obvious facets of modern housing estates were evident: large modern houses; schools; a golf course; a small shopping precinct; supermarkets; and an air traffic control tower! The air traffic control tower is a rather unassuming building, nestled between modern new-build houses and a branch of Waitrose.
The site of Kings Hill used to be the location of RAF West Malling, which began life as an airfield during the First World War and eventually become RAF West Malling in 1940. During the Second World War RAF West Malling served to protect the UK against attack by the Luftwaffe. The airfield is most famous for being an early posting for Guy Gibson (who found fame commanding 617 Squadron on the Dambusters Raid), and for being one of the most successful bases at intercepting V1 rockets on their approach to London. By the end of the war RAF West Malling had laid claim to around 280 V1 kills.
The air traffic control tower in its odd new environment is pictured below. The tower is currently being refurbished so unfortunately it is shrouded in scaffolding. However a view of what it used to look like before it was hidden has been reproduced from the
controltowers.co.uk
website, where further historic pictures of the control tower can be found.
West Malling Control Tower - Today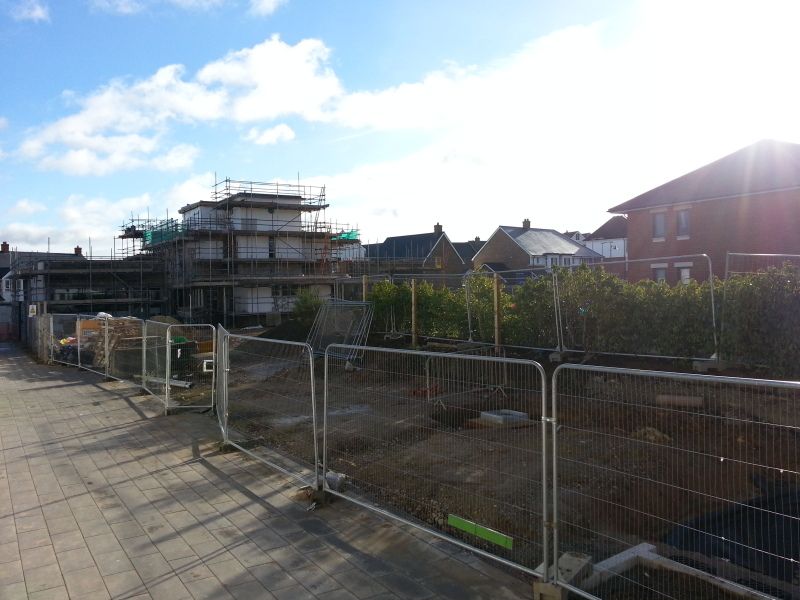 West Malling Control Tower - Today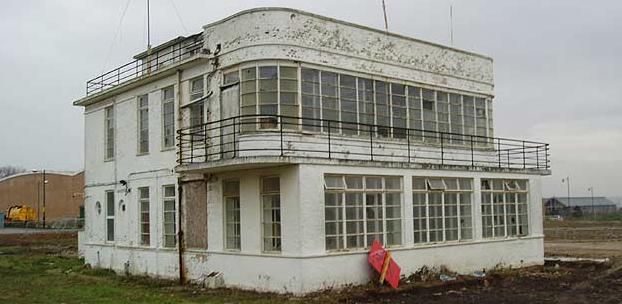 West Malling Control Tower - As it used to be.
Picture reproduced from www.controltowers.co.uk. Copyright Hywel Williams (2005).
The approximate GPS coordinates of the West Malling Control Tower are (51.27194, 0.40298).
Pictures, Kent (December 2012).