One thing that Britain and France have in common is the prevalence of standing-stones that are dotted about the countryside. During a recent holiday to France me and Mrs J came across this rather impressive example. This menhir (French for long stone/tall upright megalith) is known as the "Pierre Plantée de Lussan" or "menhir de la Lèque" (as it is located near the hamlet of La Lèque and the village of Lussan). The menhir is an impressive 5.6 metres high, making it the tallest standing stone in the department of Gard. This menhir is believed to date from around 2300 to 1800 years BC.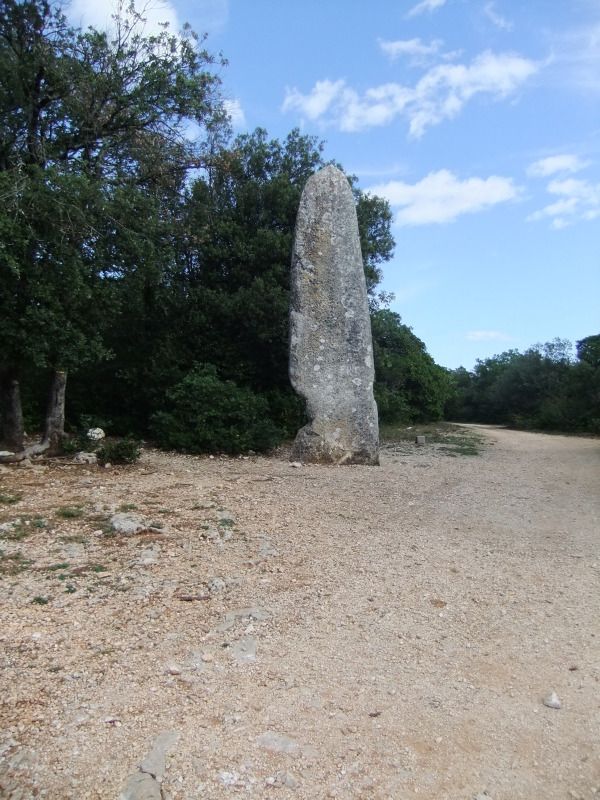 The menhir.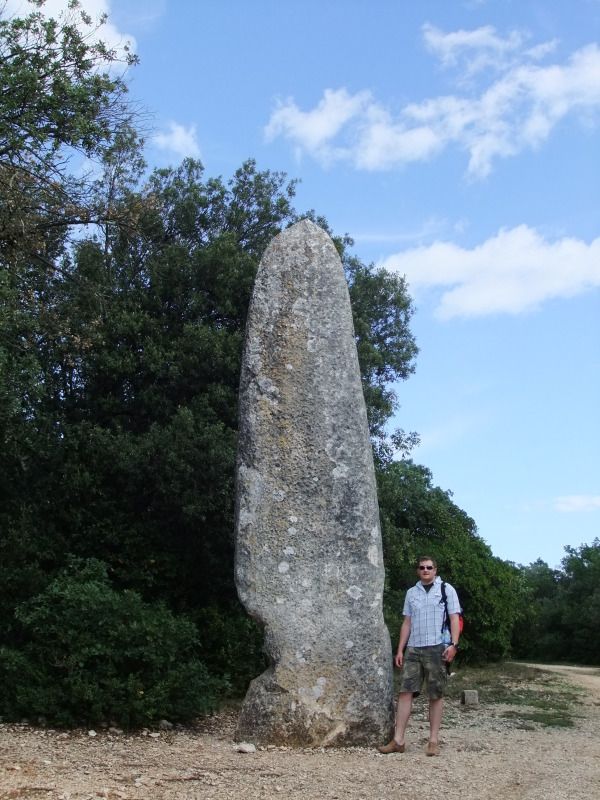 The menhir in comparison to a 6'4" measuring "stick".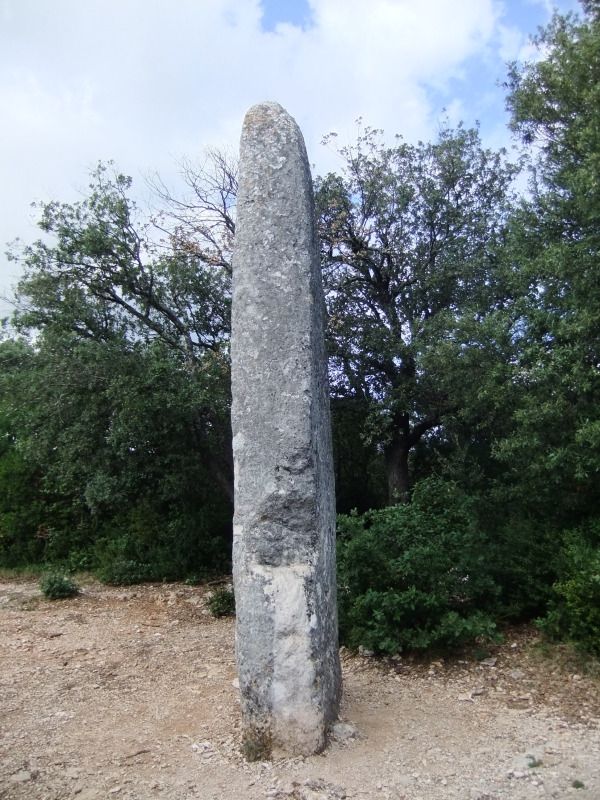 Side on.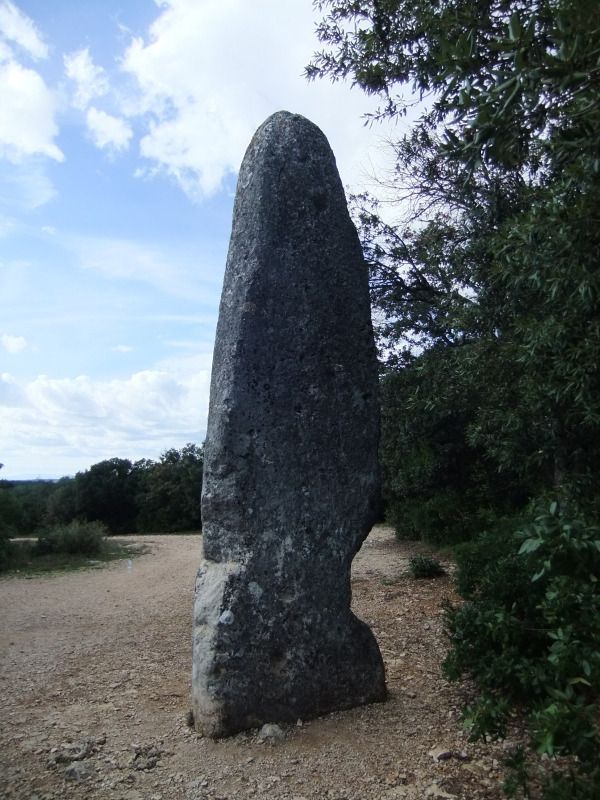 Around the back.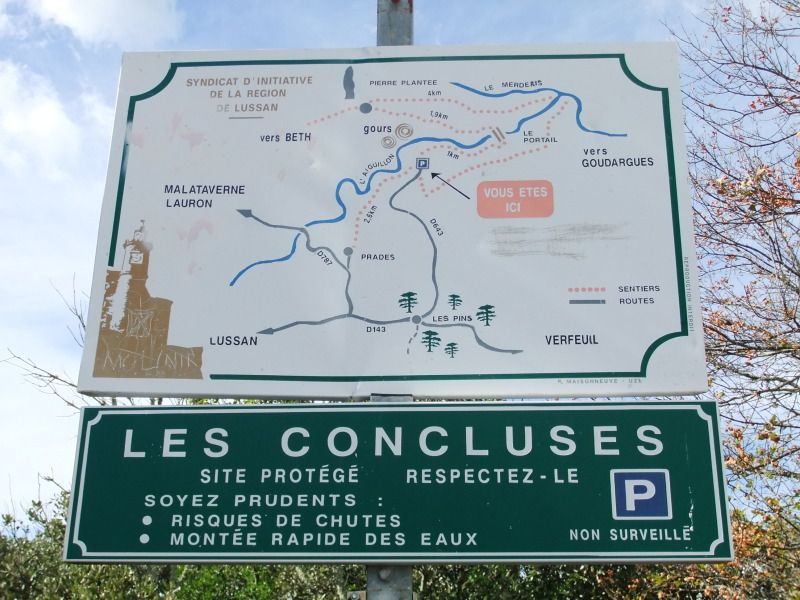 Local information board.